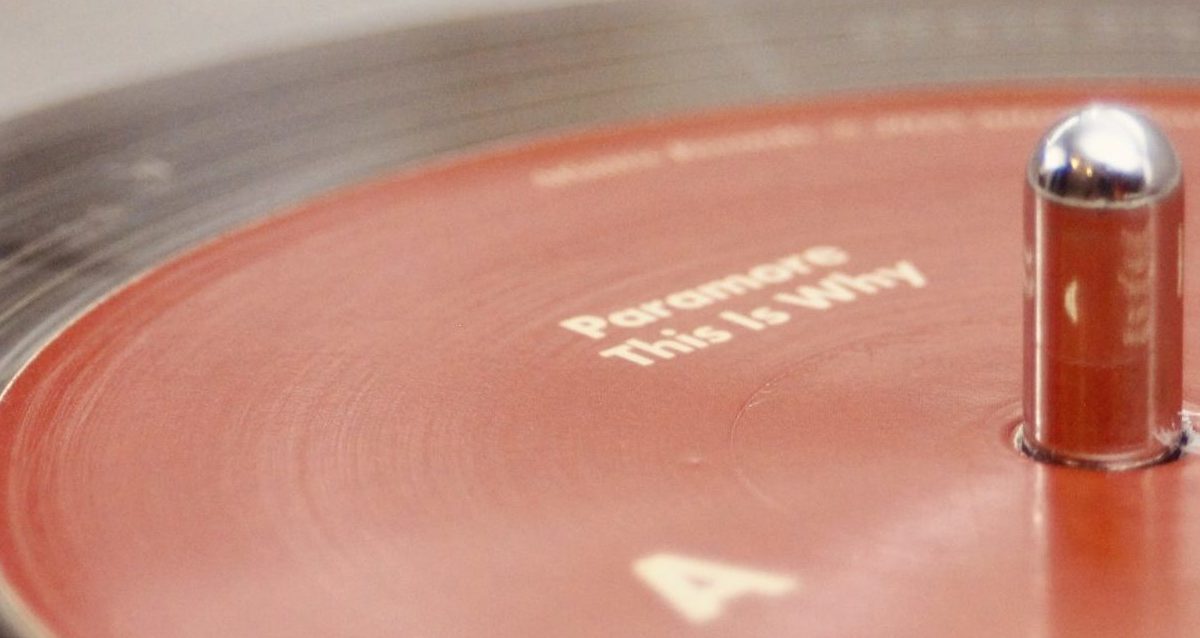 Written by Jake Cox on 12th February 2023
Paramore – This Is Why || REVIEW
Album Reviews . Blog Posts . Music
For nearly two decades Hayley Williams and her bandmates in Paramore have graced our ears with a smorgasbord of era defining pop-punk and alt-rock songs; Pressure to Misery Business, Brick By Boring Brick to Still Into You, and even the likes of After Laughter's Hard Times. Eighteen years removed from their studio debut, All We Know is Falling, Paramore have… grown up, in a sense. Or, maybe, we all have.
My first exposure to the Para-verse was in the early 2010s, during the Brand New Eyes era – much of my music taste developed in that period of time, honestly. At the time, Paramore were huge coming off the heels of RIOT! and their dalliance with the world of Twilight (Decode is still my favourite Paramore song). My angsty teen self related with so much of their offerings. As time went on, with the subsequent releases of Paramore and After Laughter, my life ebbed and flowed, and so did Paramore – both evolving and changing.
So, more than ten years later, here we are, both different from where we started, yet quintessentially identifiable nonetheless. This is how I explained my general thoughts about This Is Why to my friend; different, but still Paramore through and through. Let's get to it.
The eponymous song – which was the first single released back in September – kicks off the album and already we're in a different world to that of After Laughter. This new world is crafted with a kick of vintage to it, in a way I can't quite put my finger on. The synth-pop sound is gone, and in its place is a somewhat raw, emotional journey through a plethora of themes and styles.
After the rhythmically infectious This Is Why comes The News, barrelling in with a song filled with the anxieties of living in a 24 hour news cycle, with war from around the globe streaming straight into our homes, and attempts to escape it rendering us with heartbreak – very telling of the society we live in. And the hits don't stop.
Never mind, I hit the snooze on my alarm twenty times,
But I was just so tired,
There was traffic, spilled my coffee, crashed my car, otherwise,
Woulda been here on time,
Shoulda, coulda, wouldn't matter, ultimate alibi,
You know it's a lie,
There was a fire (Metaphorically),
Be there in five (Hyperbolically)

Paramore – Running Out Of Time
I'm not going to go through all the songs in reviews, do not worry about that, but they're all so good in their own way. Running Out Of Time is my current favourite from the album; a song about never quite fulfilling your promises, being late, and tired, and in my mind, falling back on your comforts for the sake of your own convenience – all of which I can regrettably relate with. Sorry, friends!
By the time we get to the latter half of the album, there are some melancholic entries to the catalogue, and in ways they remind me of other laidback and emotional songs from Paramore history, like Misguided Ghosts, and they don't feel out of place at all with the tone of the album.
As a whole, This Is Why is another Paramore success. The differences it has to its older siblings highlights key strengths in Hayley, Zac and Taylor's arsenal – they have a brought a new (yet somewhat vintage), fresh, and raw sound to Paramore, with an album extremely relatable to the times we live in, and how we feel.
This new iteration of Paramore still stays true to their roots, yet continues on from their previous solo efforts, but in a grown up, and mature way that can appeal to a wider range of people. Even their change in labels alone, at least on the face of it, given it's still the same overarching company, from Fuelled by Ramen to Atlantic signals and solidifies this change in Paramore's new direction.
This Is Why is out now on all manners of platforms.
Paramore – This Is Why = Released: 10th February 2023 – Atlantic Records
February 2023
M
T
W
T
F
S
S
1
2
3
4
5
6
7
8
9
10
11
12
13
14
15
16
17
18
19
20
21
22
23
24
25
26
27
28